Hungary
A Strategic Location
Budapest, Hungary is a strategic location in the center of Eastern Europe.
This makes it a natural choice for us.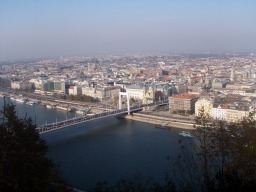 Locating here makes it possible for us to visit the ministry points in Ukraine and Romania in a matter of hours. This will give us the ability to be of optimal assistance to the missionaries in these countries.
Budapest is a city that spans the Danube River, combining two formerly separate cities, Buda and Pest. It is known around the world for healing water springs. Unfortunately, it is also known for having a high suicide rate because the people are caught in darkness and hopelessness.
Watch this video about Budapest and discover the reasons for the hopelessness that the people are experiencing, and find out how they can find hope.